 5 manieren om te verbinden met de andere kant
Deze intuitive guide is gemaakt voor alle bewuste zielen die nieuwsgierig zijn naar wat er meer is, voorbij dit leven en het aardse bestaan. Voor degene die een dierbare zijn verloren en op zoek zijn naar manieren om te verbinden. Maar ook voor degene die hun intuïtieve gaven willen ontwikkelen en op een dieper niveau willen verbinden met hun ziel en die van anderen. 
ps. door je email achter te laten ben je gelijk ingeschreven voor de (spam-less) Soul Whispers. Je hebt altijd de mogelijkheid om je weer uit te schrijven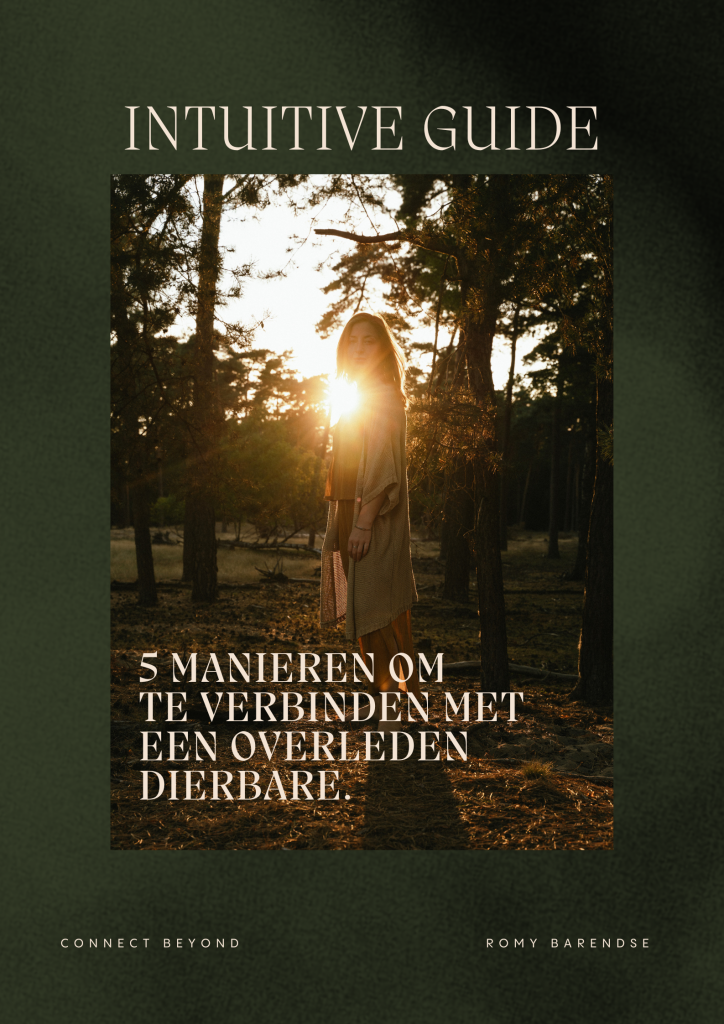 Met deze gids ontdek je..
welke manieren ik gebruik om te verbinden met de andere kant
hoe je meer boodschappen kunt ontvangen van je eigen ziel en die van andere zielen 
de praktische stappen om hier zelf mee te oefenen
Een soul reading is een krachtige manier om een kijkje in je ziel te krijgen. Ik voel in op jouw ziel en energieveld en geef de boodschappen door die op dit moment belangrijk zijn. Iedere reading geeft je praktische tools om de boodschappen in het heden te belichamen en begeleiding om stappen te zetten in de toekomst. 
Ontdek hier of een soul reading iets voor jou is of boek jouw reading direct via Calendly.